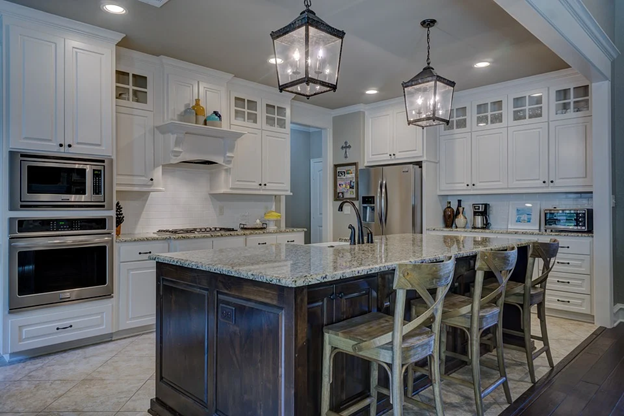 Wouldn't it be nice if selling your home was as easy as putting up the "for sale" sign, kicking back, and waiting for an offer to come in? Well, selling your home requires preparation on your end, including extra attention to cleanliness and safety due to COVID-19. Fortunately, it's easier than you think, with the help of the following resources. Not only can they help you get your home ready to list, but they can help you maximize your home's sale price, too.
Keep COVID-19 in Mind
Not quite sure how to sell your home during the pandemic? Keep this article bookmarked.  Due to the outbreak, you'll need to take extra time and effort when cleaning the entire home.  To maintain social distancing, learn how to stage your home for virtual tours and listing photos.
Purge Your Home of Clutter
A decluttered home is not only attractive, but it also helps buyers imagine themselves living there. Rather than tossing items you no longer want, find places to donate them.
Decide on Updates
Buyers will be paying close attention to the roof, so make sure it's in good condition. Because the kitchen can add serious value to the home, focus on buying the right appliances.  Consider these bathroom upgrades to increase your chances of a higher ROI.  If your budget is tight, smaller improvements may offer a larger return on investment.
Add Curb Appeal
Before adding any landscaping elements, give the exterior a good power wash. Basic landscaping, such as shaping trees and reapplying mulch, make the exterior look tidy.  Don't forget the lighting! Buyers may want to see how your home's exterior looks at night.
Use Tech to Your Advantage
Selling your home is easier than ever these days, thanks to technology.   Virtual Tours, professional photography and the internet makes selling your home easier and reached more potential buyers than ever!  Agents at the click of a finger can have your listing out on to up to 900 websites.  
Getting your home ready to sell takes time, but it doesn't have to be hard either. With these resources, you can easily navigate the process while keeping the virus outbreak in mind. Before you know it, your home will be sold and you'll be on to the next adventure.
When you're ready to sell your home, get in touch with experienced Realtor Susan De Leon by stopping by this website or calling 850-449-0647.
Guest Article by Tina Martin  IDEASPIRED.COM