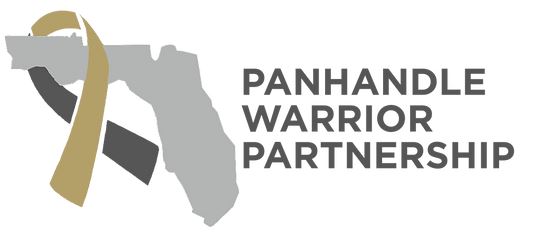 The Panhandle Warrior Partnership™ (PWP) is committed to improving veterans' quality of life in Northwest Florida through the coordination of local services and opportunities; from housing and employment to enrollment in VA ebenefits, healthcare, recreation, and more.

With 1.5 million veterans, Florida is the most veteran-friendly state in the nation. The Florida Department of Veterans' Affairs is the premier point of entry for Florida veterans to access earned services, benefits and support. Thank you for your service. We honor you.
Veterans Florida
Veterans Florida is a non-profit created by the State of Florida to help military veterans transition to civilian life and to promote Florida's status as the nation's most veteran-friendly state. Veterans Florida provides powerful tools for veterans to take advantage of the benefits of living and working in the Sunshine State.
Through our Career Services Program, we connect veterans with employers who are eager to hire veterans for jobs that put their particular military skills to use. We also assist veterans in creating a winning resume and preparing for job interviews. Employers receive veteran recruiting assistance and may apply for our Workforce Training Grant.
The Veterans Florida Entrepreneurship Program provides all the knowledge needed to successfully launch and operate a business. As soon as their business is up and running we keep them connected with mentors and resources.
Veterans Florida's mission can be summed up in our theme – Your Pursuit. Our Power. – because we recognize military veterans are incredibly focused and will succeed in achieving their personal and professional goals when they take advantage of our tools and resources.

Recognized as a Gold-level University in the large public school category from Military Friendly® Schools, the University of West Florida is dedicated to supporting our military and veteran students. The UWF Military & Veterans Resource Center (MVRC) serves as the leading campus advocate for military, dependents, and veteran students, working to ensure the needs of these individuals are met through coordination with multiple university offices and services.

The Military/Veteran Resource Center is a place for veterans, military and those using the GI Bill to study, eat your lunch or just relax. The room was designed to help veterans transition into college life, connect with other veteran students and to support academic success at Gulf Coast State College.

U.S Department of Veteran Affairs Resources.  Support for Living Well.

National Resource Directory connects wounded, ill & injured Service members, Veterans, their families, and caregivers with those who support them.

SAMHSA Behavioral Health Treatment Services provides a confidential and anonymous source of information for persons seeking treatment facilities in the United States or U.S. Territories for substance use/addiction and/or mental health problems.

Florida offers abundant resource for military families and veterans—including discounted places to stay, recreation opportunities, even nursing homes. Here's where to discover organizations, laws and benefits that honor and serve the military and veterans.

Lung Cancer Group
Helping Lung Cancer Victims Find Justice
Each year, thousands are diagnosed with avoidable asbestos-related lung cancer. Many companies knew asbestos was harmful and did nothing. Lung Cancer Group helps lung cancer patients and families find justice and financial aid.
Intelligent
Best Online Military Colleges of 2022