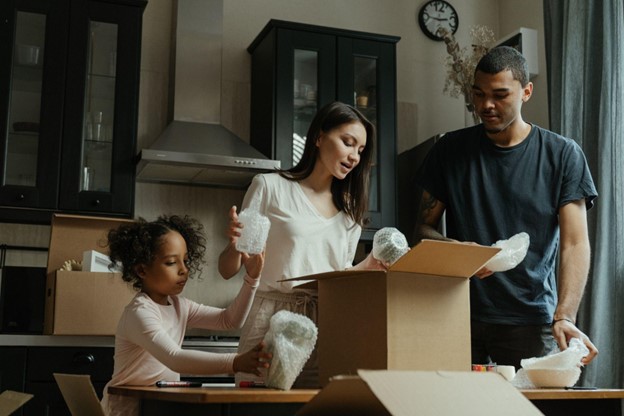 Image Source: Pexels
Relocating for a job goes much beyond looking for a new home. It involves finding a school for your child, researching employment prospects for your spouse, the best environment for your pet, and much more. Trying to balance all these requirements can leave one scratching their head, but Susan De Leon has done the thinking for you with these 5 steps to take when relocating for a new job.
Inquire about Relocation Benefits
Whether you are moving internally or to a completely new position, the first step in your relocation process should be to negotiate relocation benefits, as reported by All Together. Some employers have guidelines regarding such benefits, while others may take decisions on a case-by-case basis. Hence, it's important to schedule a time with your employer and understand the benefits they provide, which can include:
Covering relocation costs
Providing short-term accommodation
Discounts on hiring moving services
Stipends to manage living expenses post-move
Create a Budget
Relocation is often an expensive process as you need to purchase a new property, pay for travel, and purchase necessities for your new home. To keep costs in check and avoid getting overwhelmed, creating a budget is necessary. Your budget should include:
The amount you can

afford to spend

on a new home.
The average cost of hiring movers, real estate brokers, etc.
Closing costs in addition to future mortgage payments.
The cost of traveling, which includes transportation, hotels, meals, and more.
Expenses for the first 90 days post-move, which will include groceries, buying furniture, and other miscellaneous expenses.
Having a budget will provide you with the ideal price range for properties you can afford. If you feel purchasing a new home will prove to be a burden on your finances, opt to rent in the short term and then transition into homeownership.
Find a New Home
To find the best home for your family, follow this two-step method:
Research Online: Start by finding the best school districts near your office and then search for properties that fall under its jurisdiction. To filter properties further, be firm about your requirements which can involve having a home office that allows your partner to telecommute, and ample outdoor space for your pet and child to play.
Additionally, various online listings include the 3D tour feature. For instance, if you are looking for the best Denver apartments, with a 3D tour you'll be able to tour the properties virtually and shortlist the best options.
Hire a Realtor: Once you have a shortlist of properties, your realtor can help streamline the process towards securing a home by helping you sell your current home, negotiate with sellers, create contracts, and more. Additionally, realtors will provide you with detailed information about the property and location which is difficult to find online. For example, if you're moving to Navarre, Florida, a realtor will know the estimated cost of living, insights regarding the community, local attractions, best schools, and more.
Create a Local Network
Moving to a new location without having any contacts makes the relocation process harder. As reported by The Muse, to overcome this issue, start creating a local network before your move. As you will be visiting your new home before finalizing the deal, make time during your trip to connect with any local family or friends. They can provide you with additional insights on what you can expect post-move, average monthly costs, the best recreational places, and much more.
Similarly, plan to visit your future office and meet colleagues. You can inquire about the office culture, ongoing projects, their background, and more. The goal is to familiarize yourself with your new environment before you move, as it'll allow you to hit the ground running post-relocation.
Make Travel Arrangements
Once you have a move-in date set, you should start planning for the following:
Hiring movers
Purchasing plane/train tickets if needed
Booking hotels for any stopovers
Connecting with your

utility providers

to transfer services to your new address
Transferring your pet's medical records to their new vet
The keys to managing expectations during a job-based relocation are to have a financial plan, take the help of professionals, and familiarize yourself with your new area before moving.
Guest Article by Katie Conroy