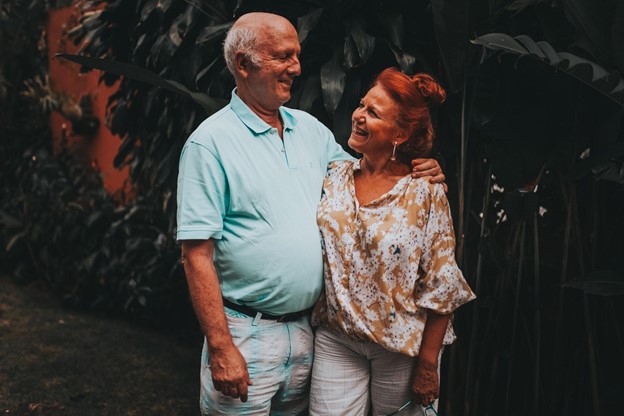 Image via Pexels
Does your staircase seem to grow longer by the day, or does the front walk become slicker with each passing winter? Our bodies inevitably change as we grow older, and as they do, so do our needs at home. Eventually, the home you love may not be as safe an environment for you to live in. When that happens, where will you go? Seniors have a few choices for where to live as they grow older, and each one has its own pros and cons.
Why Choose Assisted Living?
Assisted living gets a bad reputation because seniors view it as a loss of independence. But assisted living is a great fit for many seniors. Growing older can be isolating, especially if a spouse dies, you live rurally, or family and friends are far away.
Assisted living puts seniors into the center of a community and is ideal for seniors who need daily support, as personal care services are offered on-site and included in the cost of staying at the facility.
Seniors who don't anticipate needing very much long-term care may choose an independent living community instead. While similar to assisted living in many respects, AgingCare.com points out that independent living offers more autonomy and fewer services.
Paying for assisted living does come with a fairly large price tag, so you'll need to determine what you can afford and how to pay for your new residence. Keep in mind, Medicare does not pay for long-term care, so you'll have to weigh several options. You can pay for it out of your personal savings or liquidate assets to pad your bank account. Alternatively, you can apply for Medicaid benefits or look into VA benefits.
Why Age in Place?
Not everyone likes the idea of living in a group setting or moving away from their community. We've established that assisted living is also costly, particularly for seniors who don't need full-time care. While assisted living averages $4,000 a month — more in some states — a senior with a paid-off home may spend much less on housing.
The mortgage payment, however, isn't the full price of aging in place. Most homes require modifications to become safe for aging in place. Some homes only need inexpensive changes that a handyman can handle, like installing grab bars and swapping out door handles. Others need extensive remodeling.
In addition, you'll need to hire other professionals to help you age in place. From lawn care to in-home care, these expenses add up.
A Different Type of Aging in Place
Some seniors save on the costs of aging in place by selling their house and downsizing, rather than trying to adapt their current home. A new home offers not just a safer floor plan, but also an opportunity to reduce the square footage you need to maintain in your senior years. If your home's value has increased over the years, you may be able to sell and purchase a less expensive home using the proceeds to pad your retirement fund.
When shopping for a home to age in, look for location and amenities instead of familiarity. Seniors who have long lived in a single-family home discover they adore the condo life, thanks to a central location and no-fuss maintenance. No matter what type of home you choose, look for a newer, well-maintained property. While it might save you money in the short term, a fixer-upper will only be a source of stress as you grow older. And always consult a reputable and experienced real estate professional like Susan De Leon as you begin your search.
Whether you choose to age at home, in a new home, or in assisted living, don't wait to make your decision. A safe, accessible home may seem like a far-off concern, but it's better to make the move now than to wait too long and risk getting hurt. By getting into a safer home now, you can enjoy your senior years worry-free.
Guest Article by Sarah Velasquez