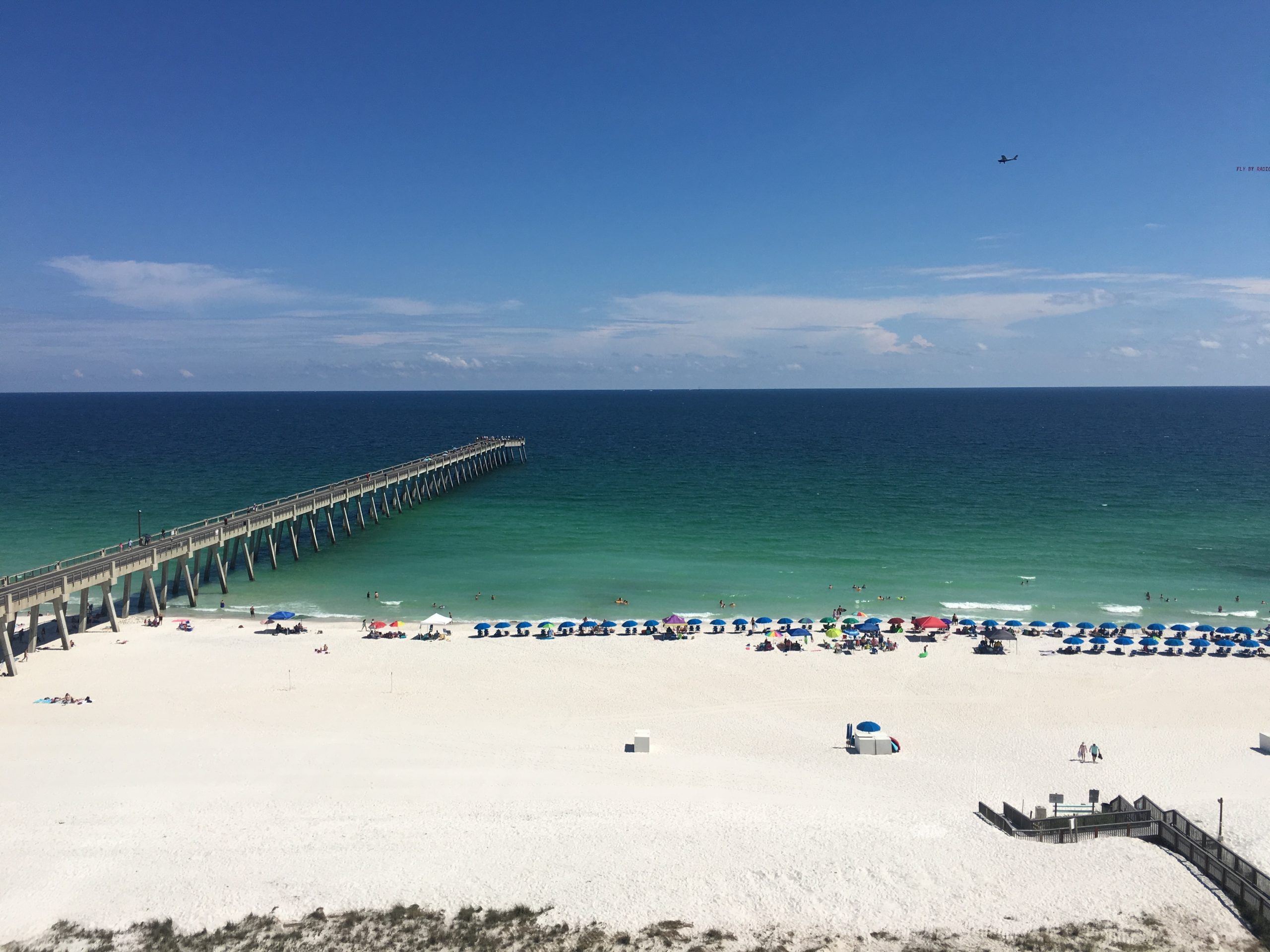 For those considering making a big move, Navarre, Florida is a great place to consider. Whether you are a family with young children, a busy single professional, part of a recently married couple, or an older employee getting ready to retire, Navarre offers something for everyone. This beautiful beach paradise promises a warm, welcoming new home.
But every move involves plenty of factors to consider, from the cost of living to the availability of local resources to what kinds of education options are available. So in this article we will take a look at five important, fun, and useful things to consider before moving to Navarre.
1. History of Navarre
Way back in 1693, Spanish explorers sailing from Veracruz, in Mexico, to what is now the United States of America discovered an area on the coast with pristine beaches and beautiful ocean waves. This expedition, called the Pez-Siguenza expedition, conducted an exchange of gifts with the local Native American tribe inhabiting the area.
Fast forward to 1884, when a small community of just forty families lived on the land that today makes up Navarre. Their town was called Eagan and the only known business in the settlement was a small post office. A few decades after that, a Colonel named Guy Wyman served overseas during World War I. While abroad, he fell deeply in love with a French nurse named Noelle. He hoped to bring her to the US as his wife but was not allowed to do so. Instead, he took the only route available to him: he legally adopted the woman and brought her to Navarre technically as his child. It was she who named the land "Navarre" after a Spanish territory near France. The Colonel developed the land in 1925 but was forced to sell it during the Great Depression. Thus, Navarre became a public town.
Since then, Navarre has become famous as the backdrop for the film Jaws 2, where iconic film scenes were shot in 1977. The movie features plenty of local Navarre-ians as extras.
2. Location
Navarre is widely known by its nickname: "Florida's Most Relaxing Place". If you are looking for the extreme hustle and bustle of a sprawling metropolis, Navarre, or Navarre Beach, as it is also known, is probably not the right choice for you. But if stunning beaches, fabulous warm weather, and local artisan shops sound like just the ticket, Navarre is a hidden gem of a town.
For remote workers seeking to relocate out of the frigid northern climates, Navarre is a fantastic getaway. Signing on to Zoom calls from the local Wi-fi network with a backdrop of peaceful rolling waves and golden sand beaches will make all your co-workers jealous. And signing off of work at the end of the day means you can go take a dip in the warm waters of Florida's Gulf of Mexico coastline.
Navarre Beach is often overlooked by tourists, despite its abundant beauty. So you can swim in peace and avoid the crowds, right in your own backyard. For most residents of Navarre, the beach is only a five-to-ten-minute drive away. Navarre is also conveniently located near the military bases that dot the Florida Gulf Coast, making it a great destination for Military families.
3. Climate
Navarre offers residents a subtropical climate with about 250 days of sunshine each year. The coldest month in Florida is January, and the average low temperature is a mild 42.2 degrees Fahrenheit. Navarre's winters are cool and temperate. Summers can get hot and muggy, and there is certainly a lot of rain- that's what keeps the gardens so lush and inviting.
Navarre is located close to the equator, which keeps temperatures consistently warm. But cooling breezes from the Gulf of Mexico keep it from getting oppressively hot.
4. Cost of Living
Property prices in Navarre are among the lowest in Florida, and lower than the national averages as well. For a fraction of the cost of a small one-bedroom apartment in San Francisco, New York City, or Los Angeles, you can put down a mortgage on large, luxurious, seaside home. In fact, the vast majority of residents in Navarre own their own homes: 81% of Navarre residents are homeowners, as compared to just 19% who rent their homes. The average home value in Navarre is $362,326.
Because Florida is a tax-friendly state, Navarre is a great choice for employees preparing for retirement. New retirees can enjoy ample tax benefits in Navarre, which can seriously cut down on the already reasonable costs of living here. There is no state income tax, so if you work in Florida, or work from home in Florida, you will not have to pay any state income taxes. Equally, there are no taxes on pension benefits or retirement benefits. And there is good access to healthcare benefits, another important consideration for retirees.
5. Family Friendly Activities
Navarre is a small town, and with that small size comes all the benefits of a close-knit community atmosphere. During the summer, there are local movie screening shown on the pier at the beach, with an emphasis on kid friendly flicks. There are also free beachside music nights during the summer. Local farmers market all year round can help you teach your kids about healthy eating and organic farming practices. During Christmas, Navarre Park hosts a tree lighting ceremony for the whole family to enjoy.
There are also plenty of family friendly activities, both outdoors and inside. The Navarre Beach Sea Turtle Conservation Center,  Gulf Breeze Zoo and improvements are underway to multi-acre Navarre Park located at the foot of the Navarre Bridge. This new park will offer a splash pad, playgrounds and inspiring encounters with wildlife.  You can take your kids to look for sea turtles, crabs, and even dolphins at the beach. And the quiet mornings on the beach are a year-round favorite for families with outdoorsy kids.
Final Thoughts
No matter which aspect of Navarre is most attractive to you, this small town on the Florida coast is truly a gem. Waking up each day to the natural beauty that abounds in Navarre, you will certainly be glad you made the move.
Just make sure you do your research before embarking on the big journey. Then once you arrive, the friendly, warm, local residents will welcome you with smiles and endless days of sunshine.
Guest Article by Emily Miller