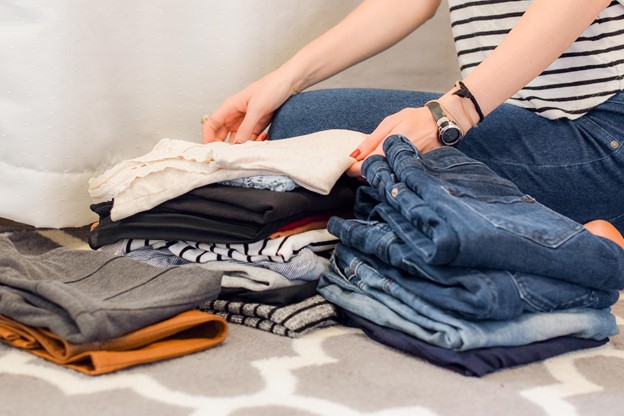 The benefits of keeping our homes clean, organized, and decluttered can range from improved sleep quality at night to better problem solving during the day.
However, decluttering and organizing our homes aren't the things we usually prioritize in life—especially when we're busy juggling other responsibilities like working, parenting, and socializing in the community. In reality, there are several things you can do to make it more enjoyable—and maybe even have a bit of fun in the process. 
Give Away One Unique Item Each Day
If you don't have a whole lot of extra time to declutter at the beginning or end of each day, you'll eliminate 365 items from your home in just one year if you toss or give away one unique household item daily. If you don't know where to start or what to get rid of, begin by tossing items from areas like your wallet, desk, vehicle, and kitchen counters before moving onto other spaces and rooms in your home. 
Try the 12-12-12 Challenge
If you like challenging yourself to something new, The Oregonian says the 12-12-12 challenge could be just the motivation you need to declutter and organize your home in less time. Here's how it works: 
Find 12 items around your home that you'd like to toss or haul away.
Locate 12 different items you'd like to donate to charity.
Find 12 out-of-place items that need to be returned to their proper location. 
If you live with other household members, you can easily turn this challenge into a competition—and you could even set a timer or offer prizes to make things more exciting.
Clean and Declutter for Five Minutes a Day
In addition to tossing or donating one unique item each day, you'll keep your home clean, tidy, and decluttered if you challenge yourself to five minutes of cleaning and decluttering each day. Since five minutes of decluttering isn't a whole lot of time, it'll motivate you to get started and tackle high-traffic areas like the kitchen, living room, bathroom, and dining area. To make this five-minute routine even easier, keep a trash bag handy and fill it with anything you'd like to donate or toss for the week.
Tips for Making Room for an Office Space
Even if you don't work from home on a full-time basis, decluttering a spare room and converting it into a designated office space can be beneficial to you and other household members. With a bit of decluttering, several spaces that can easily be converted into home offices include:
●     A spare corner in your home.
●     A section of the dining room or kitchen.
●     An attic space.
●     A basement or converted garage. 
When converting a room or another area into a home office, or while decluttering other parts of your home, you may need to dispose of various household items—especially old furniture or other junk that you no longer need. While you can donate some unwanted items to local charities, you may need to pay for a junk removal service if you need to get rid of old mattresses, carpeting, electronics, and other non-donatable items. In some cases, however, you may be able to reuse or repurpose some of your household junk. 
Are clients going to be visiting your office? Then you may need to take some extra steps to create a welcoming environment, such as introducing some office furniture and some indoor plants. Another idea is to decorate your office with professional-grade wallpaper. Removable wallpaper with adhesive backing allows you to easily position it on walls, and there are many fantastic design options available from artists all over the globe.
Enjoy Your Clutter-Free Home
As you can see, there are plenty of creative ways to clean, declutter, and organize your home while having fun in the process. By turning some basic household responsibilities into a game or challenge, you'll get more done—and you'll incorporate more enjoyment into your daily life.
If you are decluttering due to a move?  Are you thinking of moving to the Navarre or surrounding areas, partner with skilled Realtor®,  Susan De León to find your new home.  Call 850-449-0647 to set up a consultation!
Guest Article by Katie Conroy